Buckminster Poster Project
These are all projects I created in my Intro. to Graphic Design class
These three posters are my Artist Poster Project for Intro to Graphic Design. We chose an artist from a list, and
created three posters to advertise a fictional art exhibit showcasing their work at the San
Francisco Museum of Modern Art. I chose Buckminster Fuller, who popularized the
geodesic dome.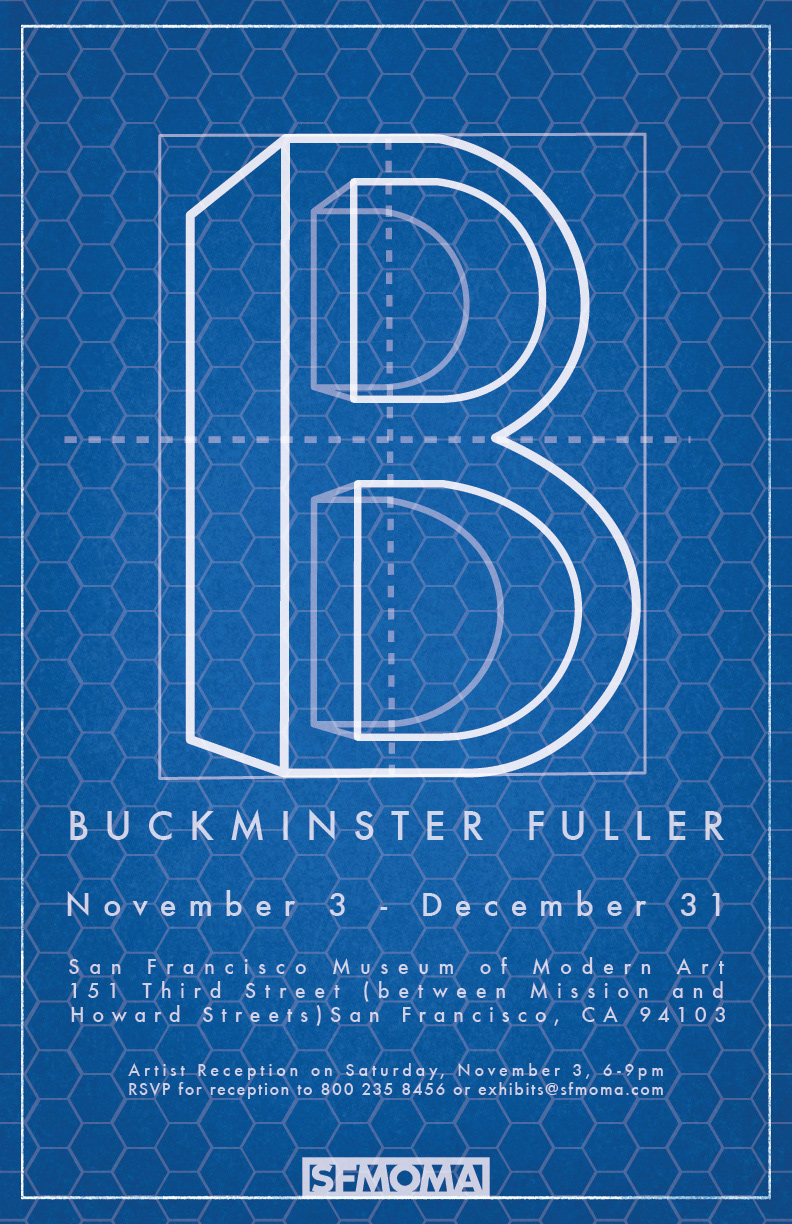 This poster was supposed to exemplify his style. He was an architect, so I thought the
blueprint themed poster was very appropriate.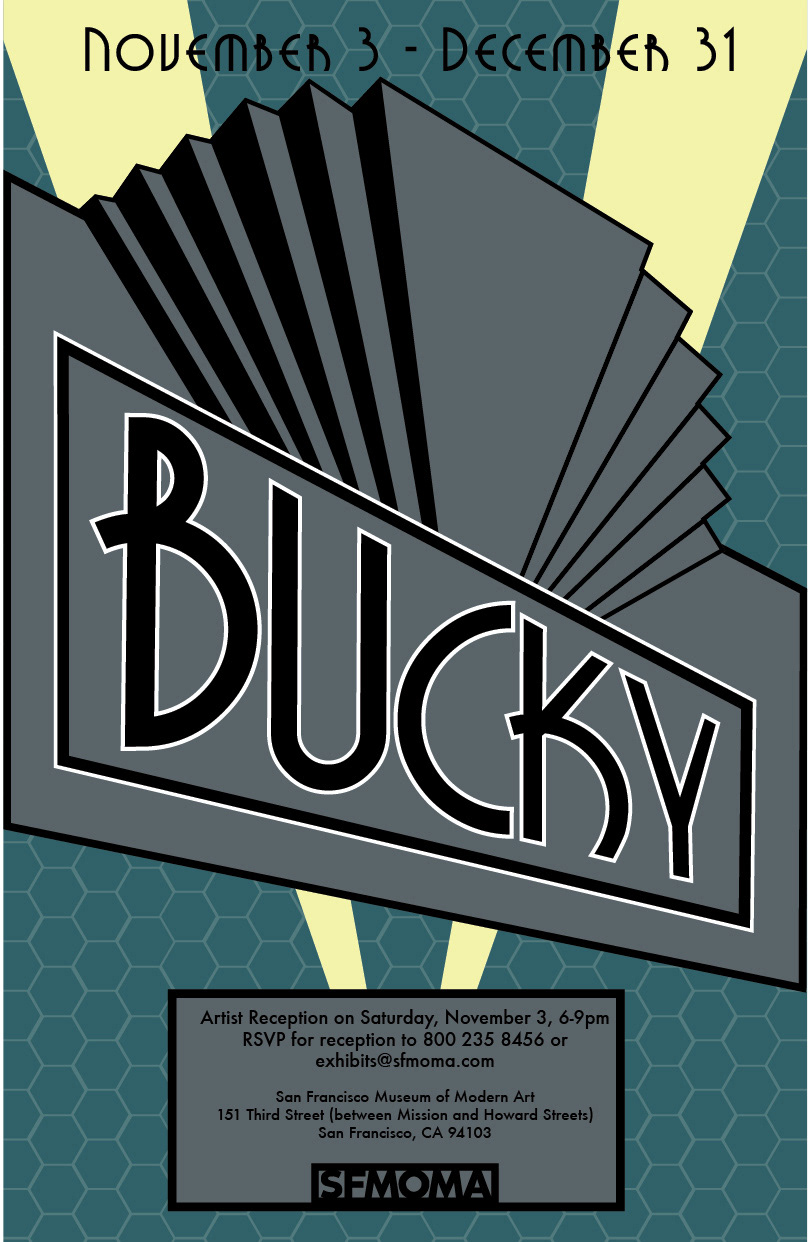 This poster is my own take on Buckminster's life and work. He started his work during
the Art Deco era, and was always a futuristic thinker. Which is why I chose an Art Deco theme...that, and I love that era, and had an awesome time creating this poster.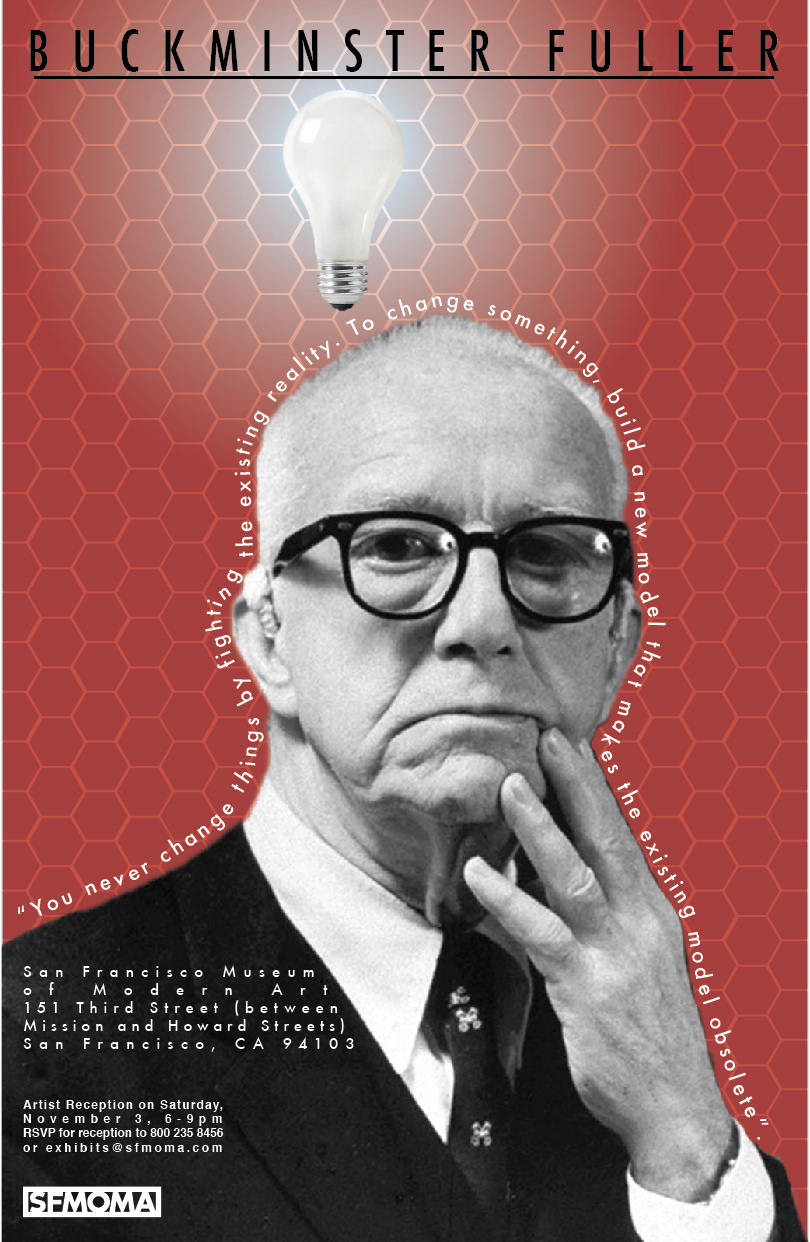 This poster was supposed to showcase his personal theories in art and design. I felt his
quote running around him really exudes Buckminster Fuller and his mind set.